Daily Archives:
May 27, 2019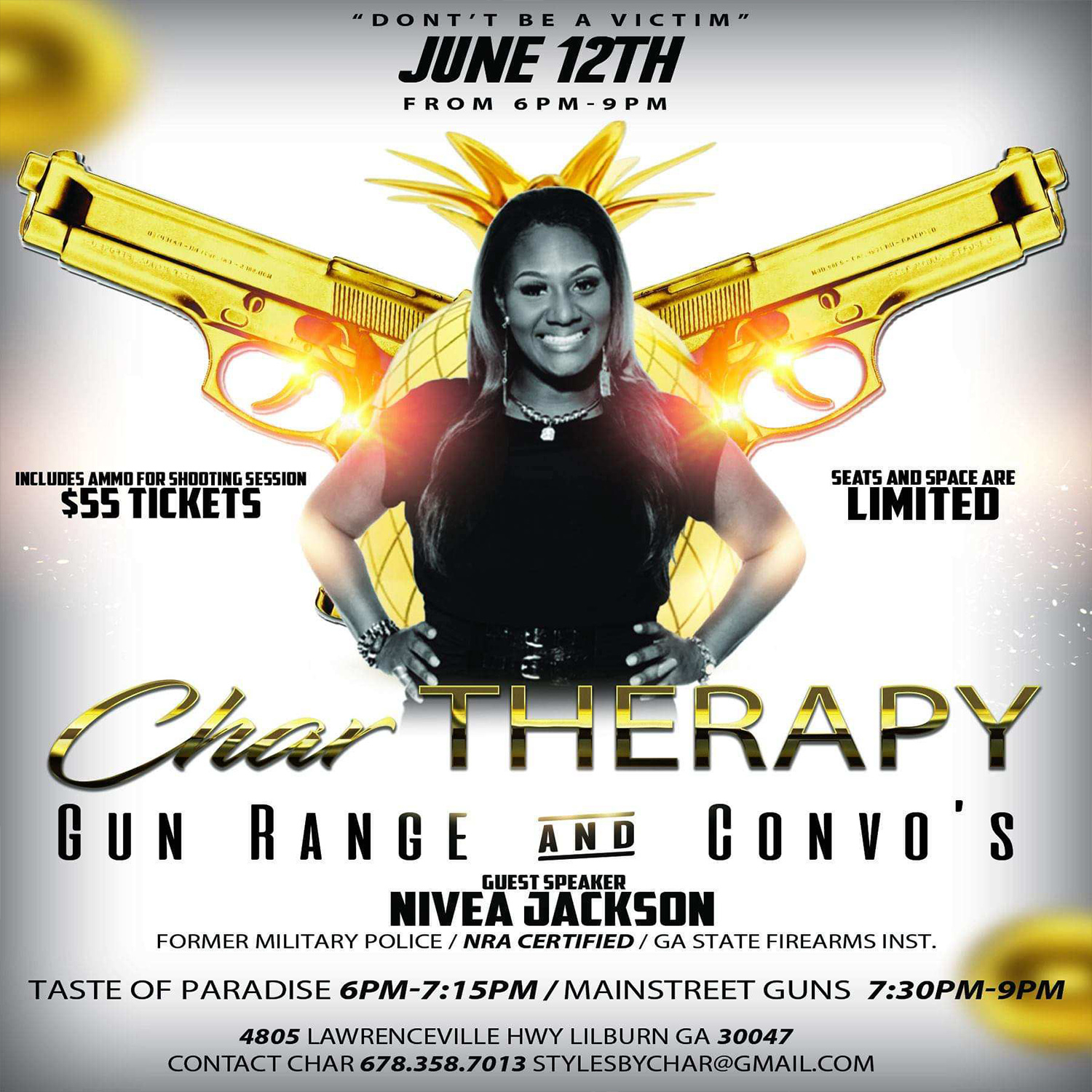 Join Char Therapy on June 12 at 6:oo PM for Convos and 7:30 PM at Mainstreet Guns.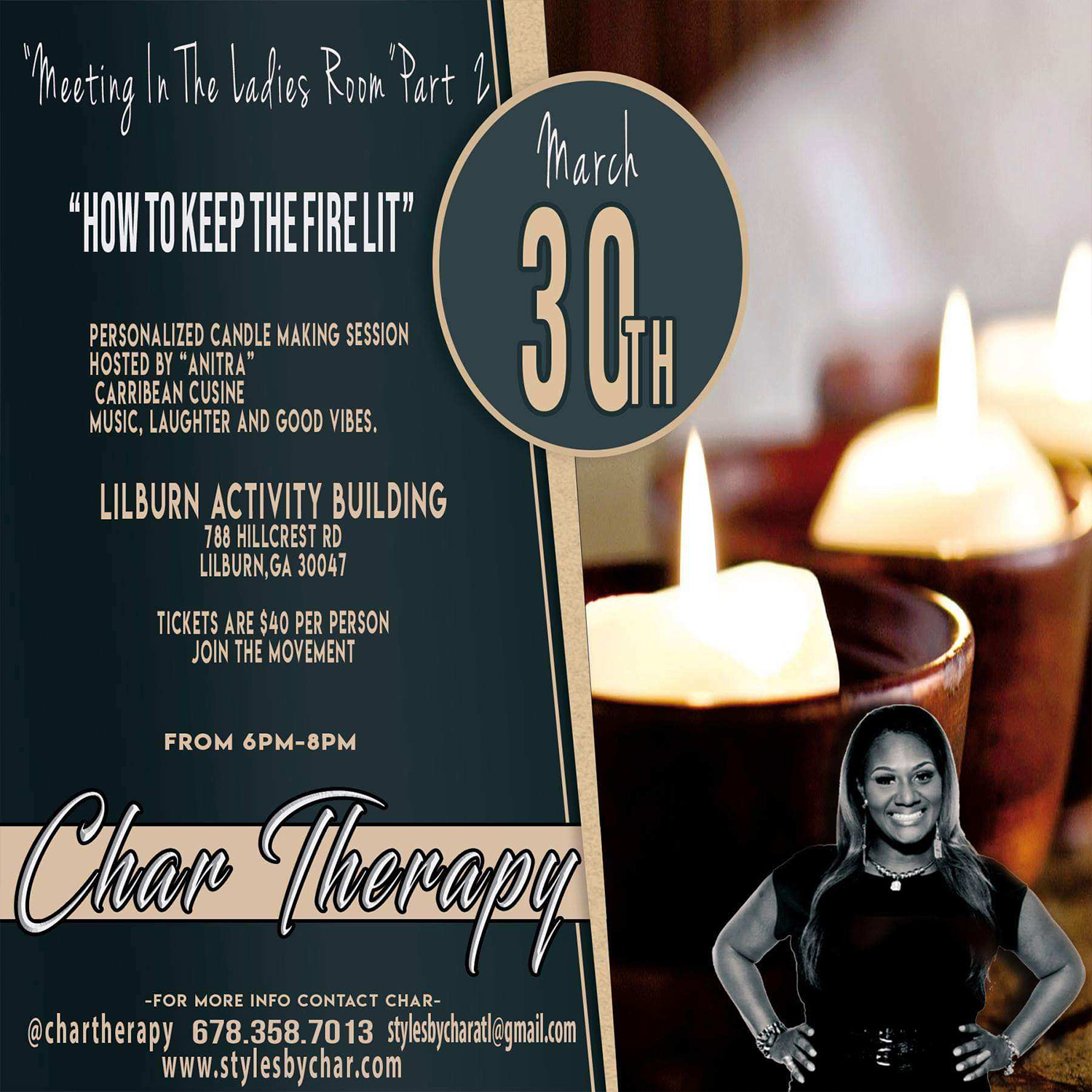 How to keep the fire lit. Personalized Candle Making Session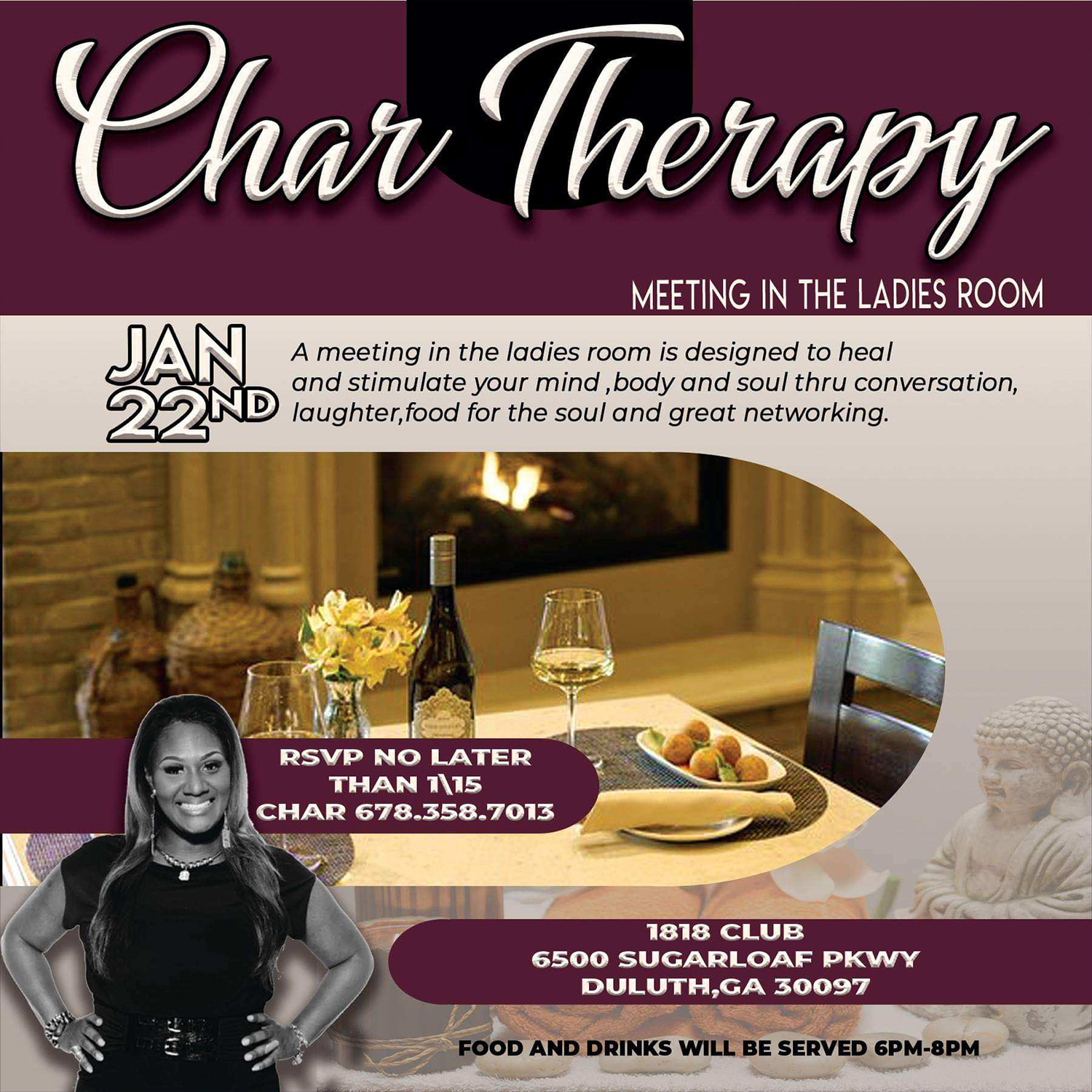 Meeting in the Ladies Room is designed to heal and stimulate your mind, body and soul through conversation, laughter, food for the soul and great networking.